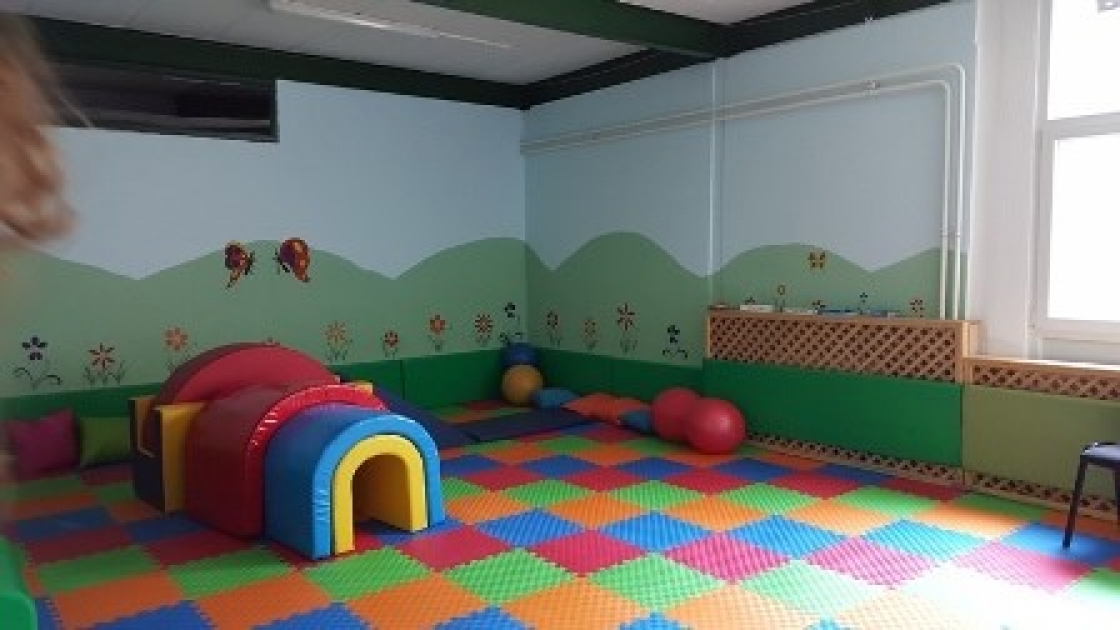 Elementary school "Aleksa Šantić"
School team for inclusion
In Canton Sarajevo - Bosnia and Herzegovina we have inclusion in regular schools since 2004, which is regulated by the Law on Primary Education. In addition to the law to date, no rules have been made for the implementation of inclusive education in regular schools, nor have any documents been made that facilitate the implementation of the inclusion of children with disabilities. No regular school has an employed defectologist and a special educator working with children with disabilities. Schools headed by a school menagement are forced to provide an assistant in the teaching of defectologists and enable quality inclusion in the school system. This is one of the ways we have decided to ease the work and give the child maximum help and support. We have appointed a school inclusion team that consists of:
Main School
Pedagog-psychologist school
A teacher of a child with autism
Assistant - help and support for a child with special educational needs, assistance to the teacher and the whole class
Logoped-defectologist special educator
Parents of students
The task of the school team is to make an initial assessment of students with autism, then to set priorities and steps for implementation. The school team meets once a week, analyzes students' inquiries, discusses the difficulties of involving a child with disabilities and the disadvantages of the Individual Educational Program and proposes improvements.
Additional Info
Goal:

Included in school/society, Pupil well-being, Academic skills, Social communication

Students age range:

10

Curriculum area:

Not related

Year period:

All year long

Step by step description, including actions to be developed for preparation and implementation:

The school team completed the initial assessment and found the following:  A student avoids eye contact, has poorly developed expression and receptive speech, and repeats actions (listening to diaries) without the presence of interest for other contents or persons in the room.  recognizes and writes large printed Latin letters; writes shorter words with the vocal guidance of each individual voice-letter in the word.  Mechanically counts from one to ten.  The use of writing space requires constant help and support  Large and fine motorcycles are underdeveloped  During the course of work, circumstances from his environment are distracted by his attention while interrupting the initiated activity and returning with the vocal guidance to the same.  The decision of the School Inclusion Team is to monitor the process of socialization, adaptation to the new school environment, communication with peers, acceptance of new adults (teacher and assistant), the pace of adoption of school rules in the first quarter. A mobile team's observation was proposed at the Special education Center in November in the school environment. After the observation, it was suggested that the child follow the individual education program. From the beginning of the school year, the progress of students in socialization and adaptation to the school environment, the success in acquiring academic knowledge is continuously monitored by the School Inclusion Team that determines the level and amount of support that will be provided to the student (help in writing, reading, exercising, explaining, socializing or helping in mastering elementary routine actions, self-isolation). The main role of the School Inclusion Team is continuous communication, evaluation, checking, assessment of progress and the pace of adoption of educational goals of the IEP. Individual tasks of members of the school team for inclusion (every member of School tem has his task)* The aim of the meetings of the school inclusion club is the constructive exchange of information on achievements, but also the difficulties and causes of unwanted behavior of students present, providing feedback on whether the content process is difficult or easy for the student, making joint decisions on adopting new content, adopting methods - learning styles, didactic material, highlighting positive examples from the members of the School Inclusion Team. Each meeting has its own structure: 1. Prepare a meeting, 2. Evaluation of educational achievement of pupils, 3. Interpretation of evaluation results, 4. Development of the IEP-related work on the curriculum, 5. Planning methods of visual support, adjustment procedures, use of didactic material, emotional-social incentives, methods of independence and inclusion in all activities and forms of work. 6. Planning the involvement of other experts in working with the child 7. The conclusion of the meeting. Part of the School Inclusion Team is a special educator and a defectologist who are part of the school's support as part of the cooperation agreement with partner organisations.

Resources to be used, including human resources, materials and spaces:

Human resources from school Special educators from partner organisations Working materials, Meeting room, Text boxes, IT equipment.

Difficulties found while implementing it:

The school team is appointed for each student in addition to permanent members of the team changing members who are related to the student. These are the teacher, assistant and the parent. Sometimes we encounter the difficulty in implementing it with some parents. Not all parents are at the same level ready to get involved. Some are willing to participate in all the activities carried out in relation to the education of their child. While some parents sometimes do not want to participate or are late, they forget about their obligations are not regular. And there are those with whom it is very difficult to achieve cooperation because they have not yet accepted the fact that their child is in difficulty and that he should be helped to get involved regularly in the educational process.

The official webpage for the good practice: