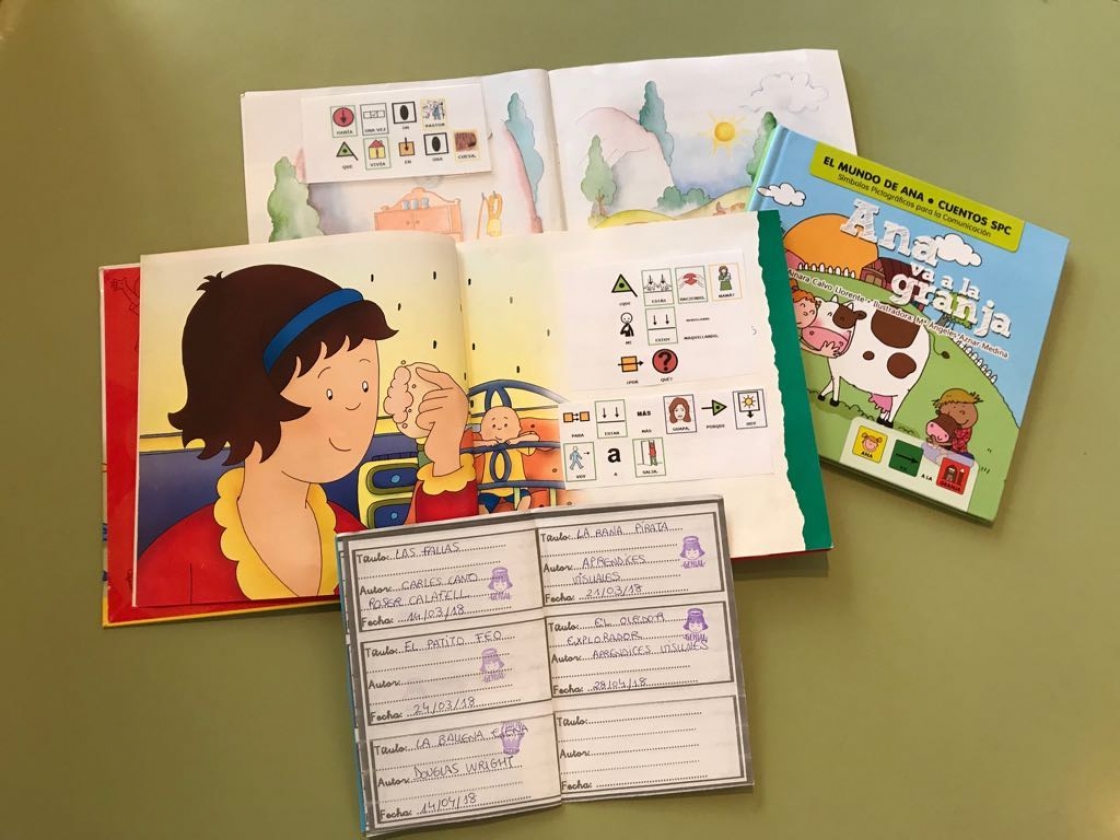 CEIP SEA
TRAVEL LIBRARY
Objective: Favor the participation of the students with TEA in activities programmed in the reference classroom.
Addressed to: Students with TEA.
Temporaryization: Along every course.
Development: The activity we propose consists of a series of phases:
In the PHASE I. The students choose a story from the classroom library and the UECYL teachers adapt the text with ARAWORD pictograms. We made the assembly on the original text, respecting the images of the story. Another alternative is to choose a story already published with pictograms (PICTOCUENTOS, EDITORIAL GEU, CEPE, etc.) Always taking into account the interest of students with ASD towards the text that we propose to read at home.
In the PHASE II. Students read the text as a family and carry out the proposed work. The day indicated by the reference teacher, the students take the book home.
In the PHASE III. Once the book is returned, the reference teacher fills in the reading passport and evaluates the work done with a stamp.
In conclusion we emphasize that:
The student participates in the activities proposed in the reference classroom.
We promote the educational inclusion of students with ASD and their belonging to the group-class.
Additional Info
Goal:

Cognitive accessibility

Students age range:

6, 8

Curriculum area:

Literacy

Year period:

All year long

The official webpage for the good practice: