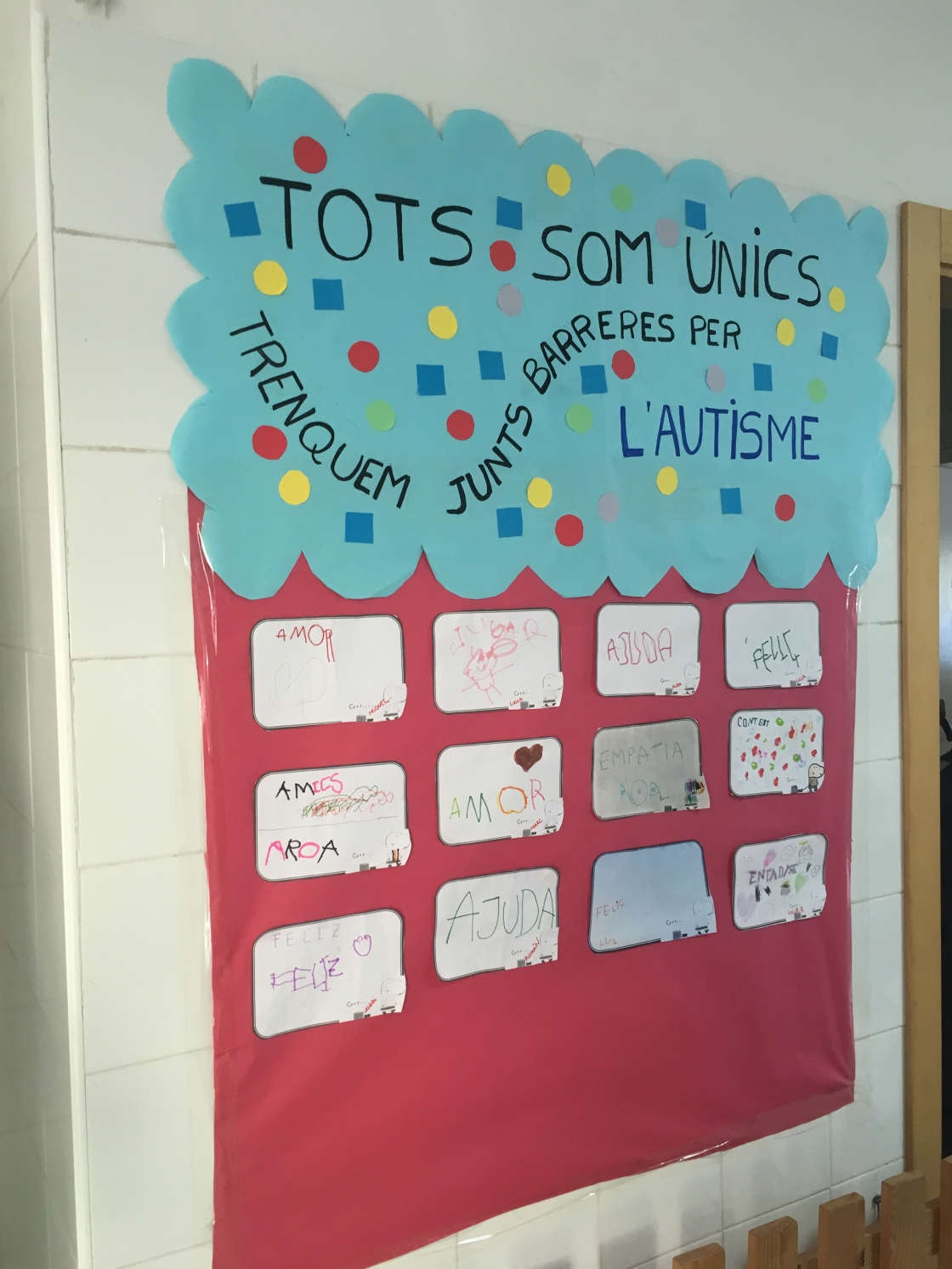 CEIP SEA
WE BREAK THE BARRIERS
Objective: Break barriers of access and communication that people with ASD encounter daily within the school context.
Addressed to: Students between 3-12 years.
Temporaryization: 1 week.
The activity that we propose consists of different activities that are developed over a week and q are interspersed during the usual school day:
ACTIVITY 1: Dialogical gathering of an adaptation of the Cazo de Lorenzo.
ACTIVITY 2: Workshop we are all different.
ACTIVITY 3: Photocall
In the ACTIVITY 1. A commission made up of teachers from the center, including a UECYL teacher, prepares an adaptation of the Cazo de Lorenzo that is distributed to all students to read with their families at home, a web link is attached to view the story. After four days the students returned to school and in Tertulia Dialogica expressed what they wanted to highlight from the story read. The youngest children write a word with the help of their parents and the older ones, phrases taken from the story or personal conclusions.
All of them decorate our corridors afterwards.
In the ACTIVITY 2. Presentation of the Mira'm Foundation volunteers. Viewing of different projections (For four little corners of nothing, The journey of Mary, etc.) Assembly and comment on the viewing.
Then, the debate is oriented towards the different ways that people use to communicate. With different communication panels that the volunteers have brought, the children make requests to each other, express comments, etc.
In the ACTIVITY 3. A UECYL teacher prepares and disseminates a document about the barriers that a person with ASD finds in their daily lives. The document is distributed to the tutors and they explain it to the students. A schedule is prepared and all the classes of the center pose in a photocall. The whole educational community that day comes to the center with a blue shirt.
In conclusion we emphasize that:
The students value each of the activities carried out positively.
Increase in positive interactions between students with and without ASD.
Teachers are more aware and sensitive to the everyday reality of students with ASD in the school environment.
Additional Info
Goal:

Included in school/society

Students age range:

3, 12

Curriculum area:

Not related

Year period:

Any moment

The official webpage for the good practice: