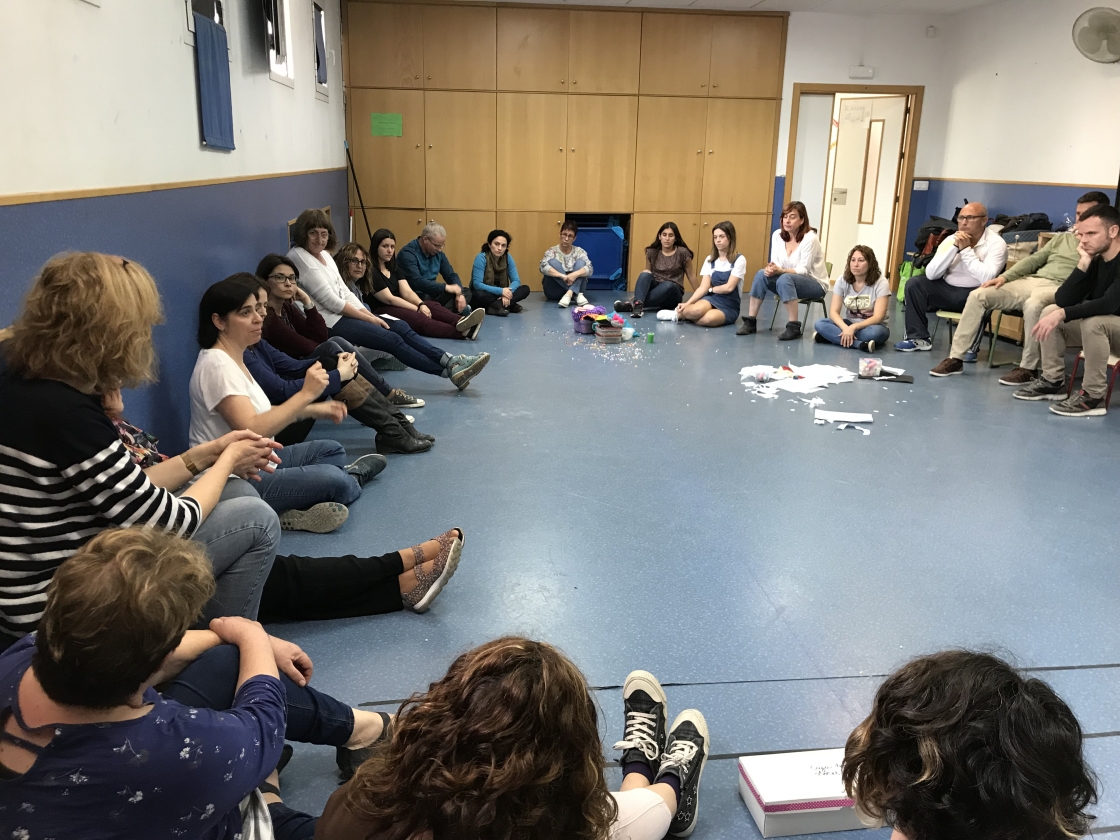 CEIP SEA
MULTISENSORIAL WORKSHOP
Objective: Sensitize teachers about the difficulties of sensory processing that people with ASD have.
Addressed to: Teachers
Temporaryization: 1 session of 2 hours.
The activity we propose consists of a series of phases:
In the PHASE I. The group of teachers is arranged sitting in a circle in a large and bright room. The speaker, an expert on the subject, explains what sensory processing consists of. The difficulties that people with ASD have and how this affects their daily lives.
In the PHASE II. The speaker gives out a card with a role to play for the person who takes it. The person has to perform the response that a person with ASD makes when faced with a certain sensory situation (visual, auditory, tactile, vestibular, etc.). The faculty is divided into 5 work groups and faces the activities proposed by the teacher playing the role of their card.
All teachers go through the 5 workshops.
In the PHASE III. After the experiential experience, the group returns to the initial situation and in a circle we share experiences and pose questions to the speaker.
In conclusion we emphasize that:
The faculty positively values ​​the session held.
Teachers are more aware and sensitive to the everyday reality of students with ASD.
Teachers stress the need for specific training in this area and its implications for the school environment. Action guidelines.
Additional Info
Goal:

Included in school/society

Students age range:

3, 12

Curriculum area:

Not related

Year period:

Any moment

The official webpage for the good practice: