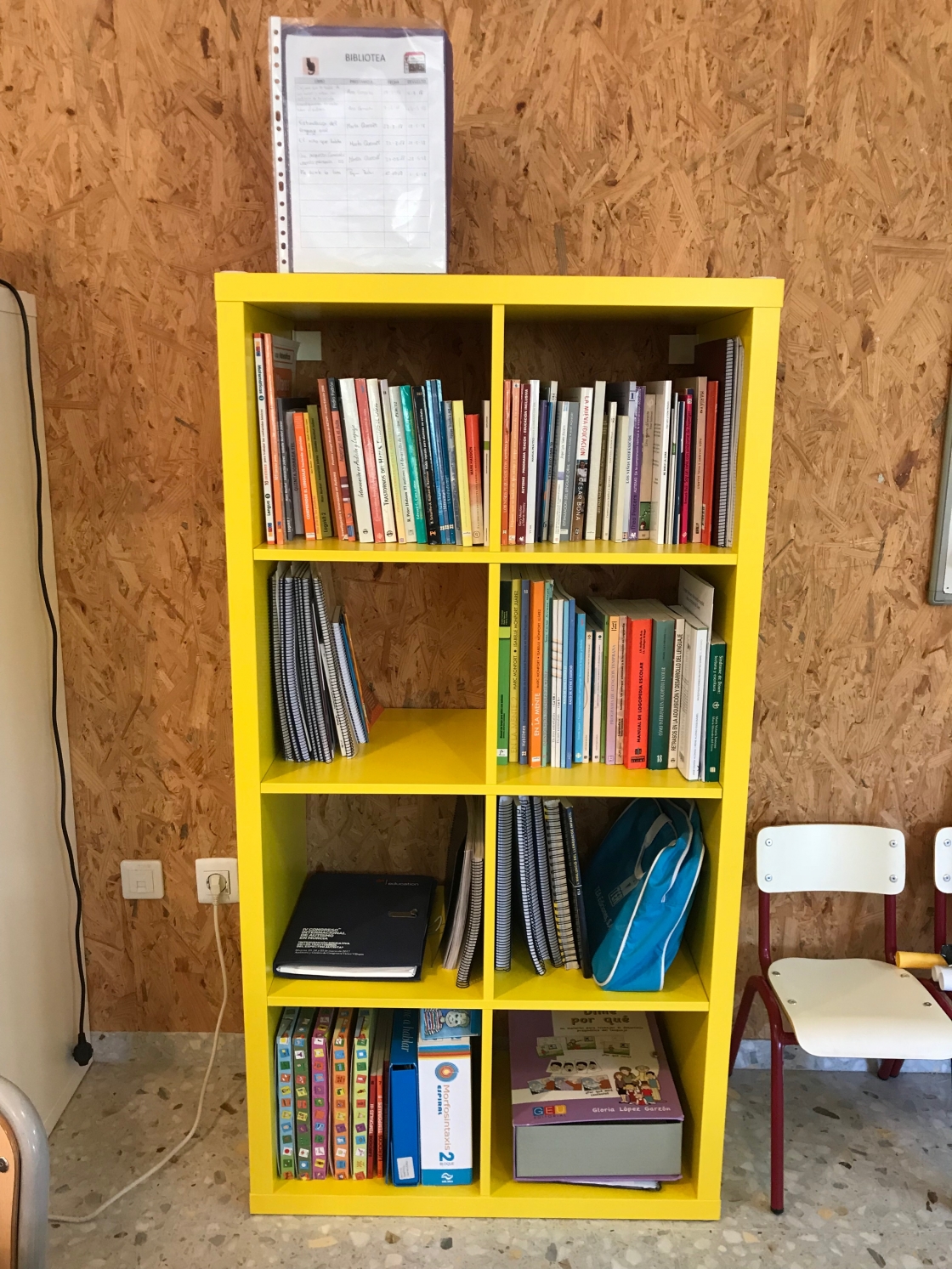 CEIP SEA
LIBRARY
Objective: Provide bibliographic reference materials to the educational community to improve the educational attention of students with ASD.
Addressed to: Teaching staff of the center, students in Teaching internships, Speech Therapy and masters related to education and families.
Temporaryization: Along the course.
The activity that we propose consists of a series of phases that are being implemented.
PHASE I: Enabling space.
FASE II: Collection of materials.
PHASE III: Dissemination of the initiative.
FASE IV: Put into practice.
In India there is PHASE I. We enable a space within the TEA class near the door and to the place where we develop coordination meetings with families and teachers.
In India there is PHASE II. We collect materials that throughout our professional career we have been acquiring personally. We classify them by themes (autobiographies, language and communication, theory of mind, game, awareness material, etc.). We add others that the center has acquired.
In India there is PHASE III. We inform the tutors, trainees and families of the resource bank that we have created and we encourage you to consult it.
In India there is FASE IV. The Library begins to work. The loans of the material are recorded in a table.
In India there is FASE V of evaluation of the experience. After 5 months of experience we value it in a positive way. The people who have most consulted the materials are the students in teaching, speech therapy and masters.
Additional Info
Goal:

Included in school/society

Students age range:

3, 12

Curriculum area:

Not related

Year period:

All year long

The official webpage for the good practice: