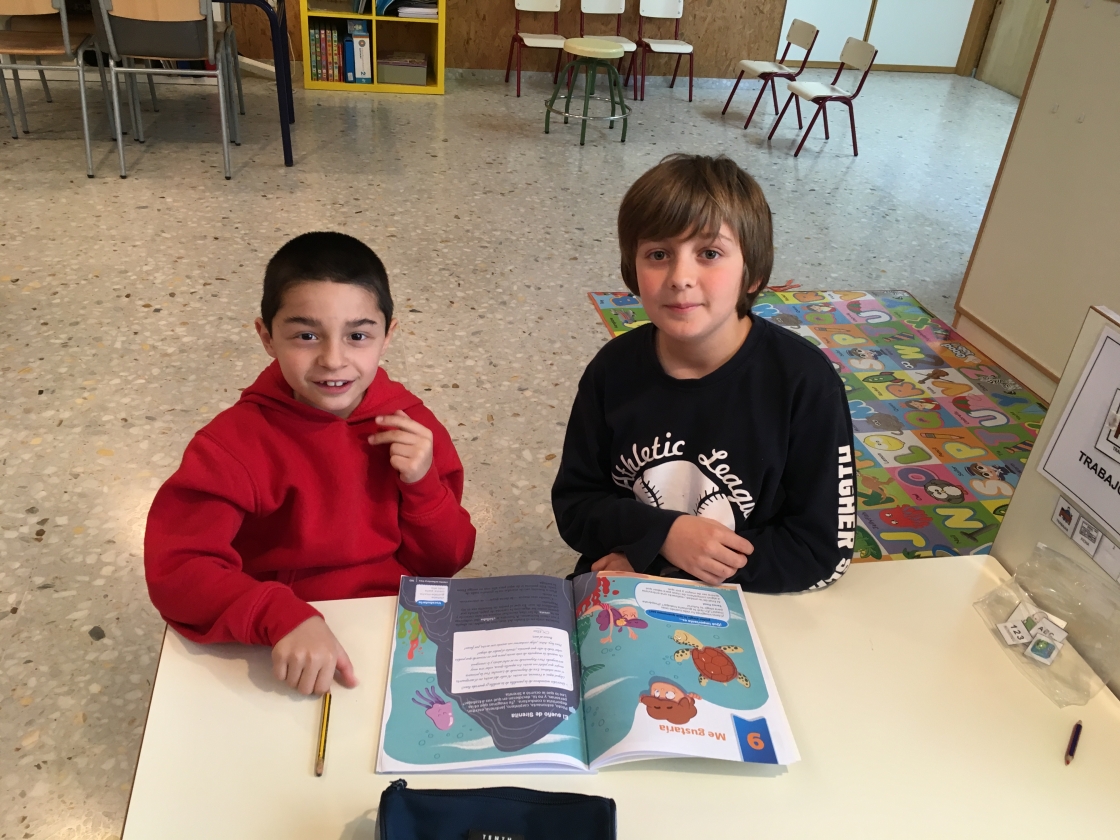 CEIP SEA
LEARNING TOGETHER
OBJECTIVE: To sensitize the educational community about the importance of respecting other ways of learning.
DIRECTED: Student from 11-12 years.
TIMING: Throughout the course.
DEVELOPMENT: The activity consists of four phases,
> 1 phase. First steps: Meeting with the group tutor of 11-12 years to tell him about the initiative. Once accepted, we transfer the proposal to the group of students and we propose their voluntary participation in the activity.
> 2 phase. Welcome: Explanation of the day and time of the visit to the students of the specific unit. We indicate in the calendar with visual supports and anticipate the people who will come to work with us.
> 3 phase. Moment of work. We received the visit of our colleagues in the specific unit. We welcome and we place ourselves in a circle. The specific unit teacher reads a work commitment that is accepted by all students. Next, work pairs are formed that leave to different corners depending on the activity to be carried out. While the students work, the teacher acts as a facilitator of the groups.
> 4 phase. Evaluation and farewell. The students value the experience and say goodbye.
Additional Info
Goal:

Included in school/society

Students age range:

11, 12

Curriculum area:

Not related

Year period:

All year long

Step by step description, including actions to be developed for preparation and implementation:

> 1 phase. First steps: Meeting with the group tutor of 11-12 years to tell him about the initiative. Once accepted, we transfer the proposal to the group of students and we propose their voluntary participation in the activity. > 2 phase. Welcome: Explanation of the day and time of the visit to the students of the specific unit. We indicate in the calendar with visual supports and anticipate the people who will come to work with us. > 3 phase. Moment of work. We received the visit of our colleagues in the specific unit. We welcome and we place ourselves in a circle. The specific unit teacher reads a work commitment that is accepted by all students. Next, work pairs are formed that leave to different corners depending on the activity to be carried out. While the students work, the teacher acts as a facilitator of the groups. > 4 phase. Evaluation and farewell. The students value the experience and say goodbye.

The official webpage for the good practice: